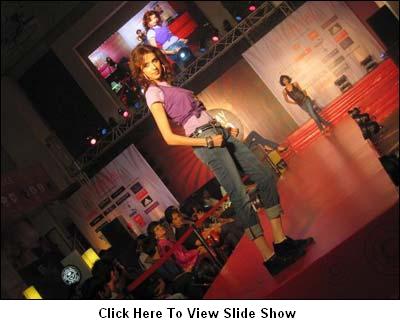 Central, the most happening destination to Shop, Eat, Celebrate in the city witnessed a fashionable and glamorous weekend at a dazzling fashion show which was held at SoBo Central, Nr Haji Ali, Tardeo on 3rd & 4th October.

The fashion show was called Runway Sobo and showcased the latest fashion from leading brands like Arrow, Van Heusen, Celio, Daniel Hechter, Reid & Taylor, Remanika, Puma, Indian Terrain,Annabelle, Lee, Park Avenue, John Miller, J. Hampstead, Turtle, U.S. Polo, Parx, Flying Machine, Adidas, Jealous 21, Planet Sports & 109 F.

The latest fashion from these leading brands will ensure the trend conscious consumers in South Mumbai look their best for the festive season.

Top models like Dipti Gujaral, Alesia Rout, Sahil Shroff, Vidut Jamal, Acquin Caes, Pravin Sirohi & many more will make the fashion statement showcasing the latest collection from these brands. Runway SOBO has been choreographed by none other than Achala Sachdev, the prolific model, catwalk star, TV personality & choreographer.