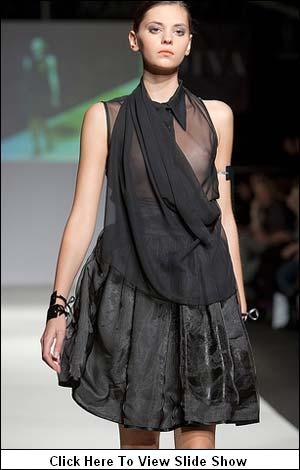 Well known for its stylish flair and undisputed taste, this festive season, Tiffany & Co, the distinguished American jewellery house and style icon selects 10 perfect gift options for you, designed to turn every occasion that much more memorable this splendid array includes creations that bear the stamp of Jean Schlumberger and Elsa Peretti's genius, and showcases colourful gemstones and cute eye catching holiday mementoes.

Pegah Goldooz, General Manager Tiffany & Co UAE, said, "Tiffany's undoubted prowess as a distinguished design house can be seen from this special array of 10 select gifts. They take into account the demands of different festive occasions that come up this year and offer a great variety of pieces from highly decorative statement jewellery to more artistic and subtle pieces. As a Tiffany gift carries with it a unique aura of its own, I am sure shoppers will be truly happy with this choice of wonderfully crafted gifts."

1. Topping this list with the tender beauty of the world's favourite bloom is a pair of Tiffany stud earrings lovingly crafted in the famous rose cut. This early style of gemstone cutting, which was inspired by the petals of an opening rosebud, was revived by Tiffany and presents eternally fresh blooms for its wearer.


2. Bringing back the charm of the Victorian era is Tiffany's enamel bracelet boasting a lacelike diamond and platinum overlay and 18k gold lining. It is accompanied by a black onyx and diamond open circle earrings and teardrop earrings in platinum recalling the Art Deco period.


3. Keys to your heart? So seems to ask this winsome range of heart-shaped Tiffany keys. Inspired by the Tiffany archives, each of them makes a wonderful keepsake, innately chic to wear alone or layered. Choose from the heart key charm of 18k rose gold or the heart locket key of yellow gold.